A Zero-Net Energy classroom and lab building that will transform the college's next generation of hands-on instruction
MassBay Community College Health Science Center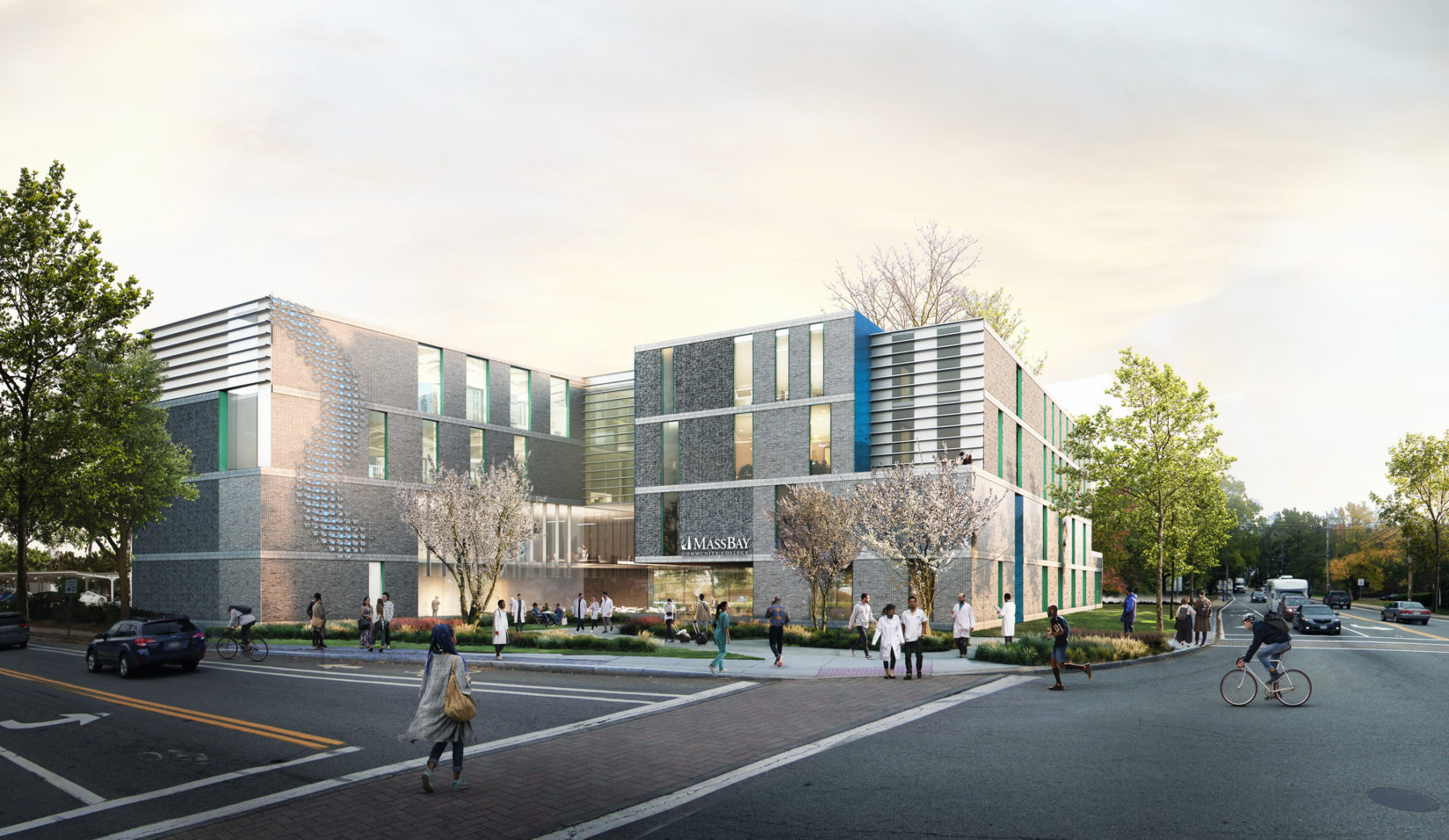 The new health science center for MassBay Community College will provide hands-on skills training centered on student engagement and success. The design—led by Sasaki with Studio Enee Architects—incorporates strategies to support a variety of academic and operational needs including hybridized learning, de-densification, extended hours, revised circulation strategies, and more frequent remote work. 
The design of the building and its ongoing evolution responds to MassBay's unique academic mission and the diverse needs of its 6,000 students, of whom 85% work full- or part-time and more than one in three are first-generation college students. The 70,000-square-foot project supports MassBay's leading health sciences programs, including teaching spaces for EMT, Paramedicine, Simulation, Nursing, Radiology, Sonography, and Phlebotomy, as well as Early Childhood Education and its Academic Achievement Center.
Building Organization
The building's main academic spaces are organized in two bars of classrooms and labs, lined with connective informal student spaces that double as circulation to and from the central lobby. This central node includes a café and flexible spaces for students to gather between classes, which are particularly important given the needs of MassBay's commuter students. The connective circulation spaces overlook two entry courtyards—also designed by Sasaki.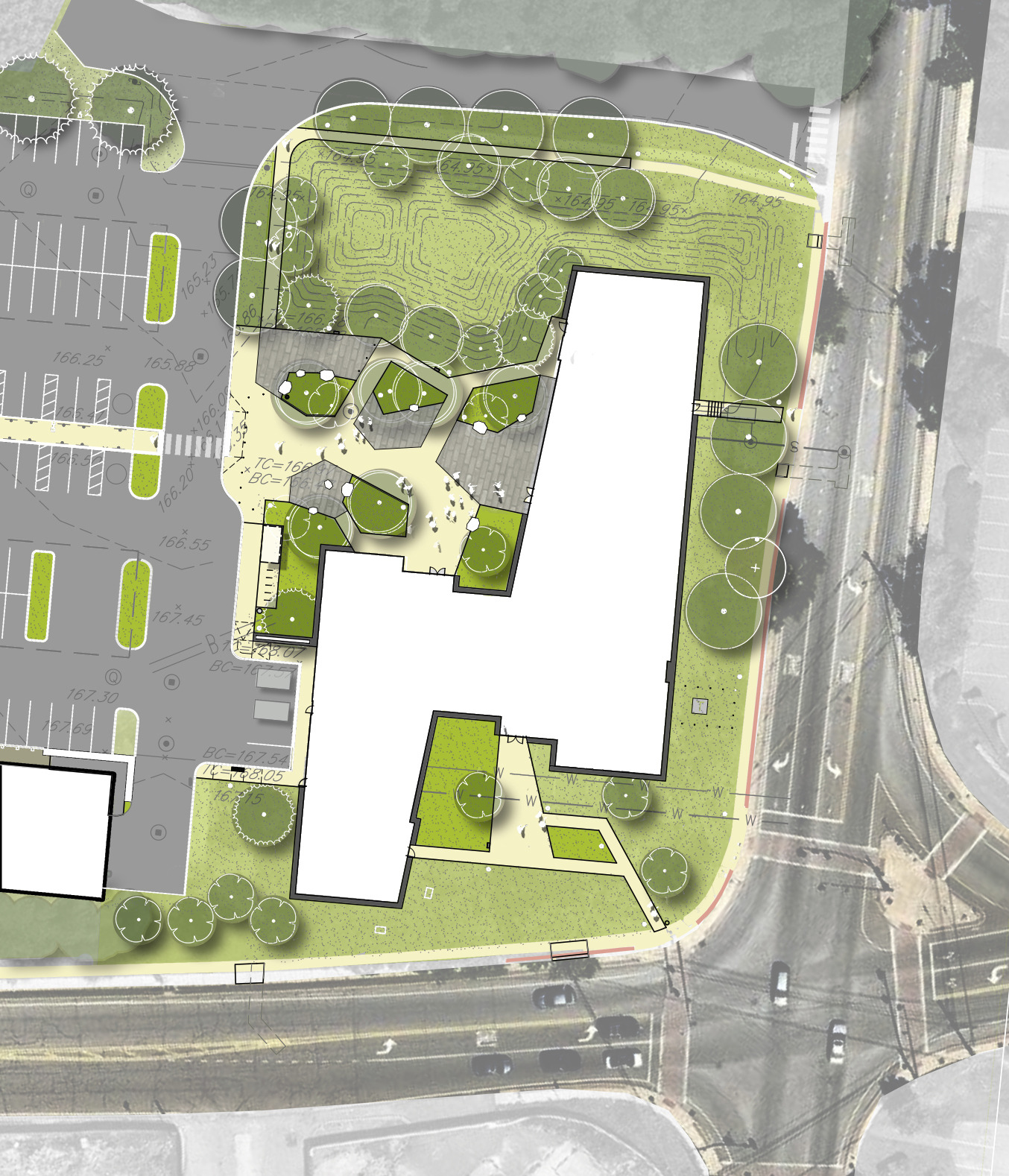 Sustainability
The new building will incorporate a variety of sustainable strategies with the aim of being Zero-Net Energy ready (with the addition of a third-part photovoltaic array) and achieving LEED+ Gold certification.