Teaching and research laboratories combine to create a new campus gateway and community hub for scientists and students alike
The Ohio State University Wooster New Laboratory Building
The Ohio State University hired Sasaki to lead the master plan of the Wooster campus and create a vision for merging the research and teaching operations in shared, multipurpose buildings. As a result, Sasaki, together with Hasenstab Architects, won the commission to implement the first building. The new building provides replacement laboratory space for entomologists, new chemistry teaching labs, and a bug zoo for outreach to primary schools in the region.
Founded in 1892 as the Ohio Agricultural Experiment Station, the campus has a long history of serving as a resource for the farming community, and a center for both field and molecular research to improve crop yield and quality as well as animal and human health. Pollinator and demonstration gardens surround the new lab building creating a unique and welcoming new front door to the Wooster campus.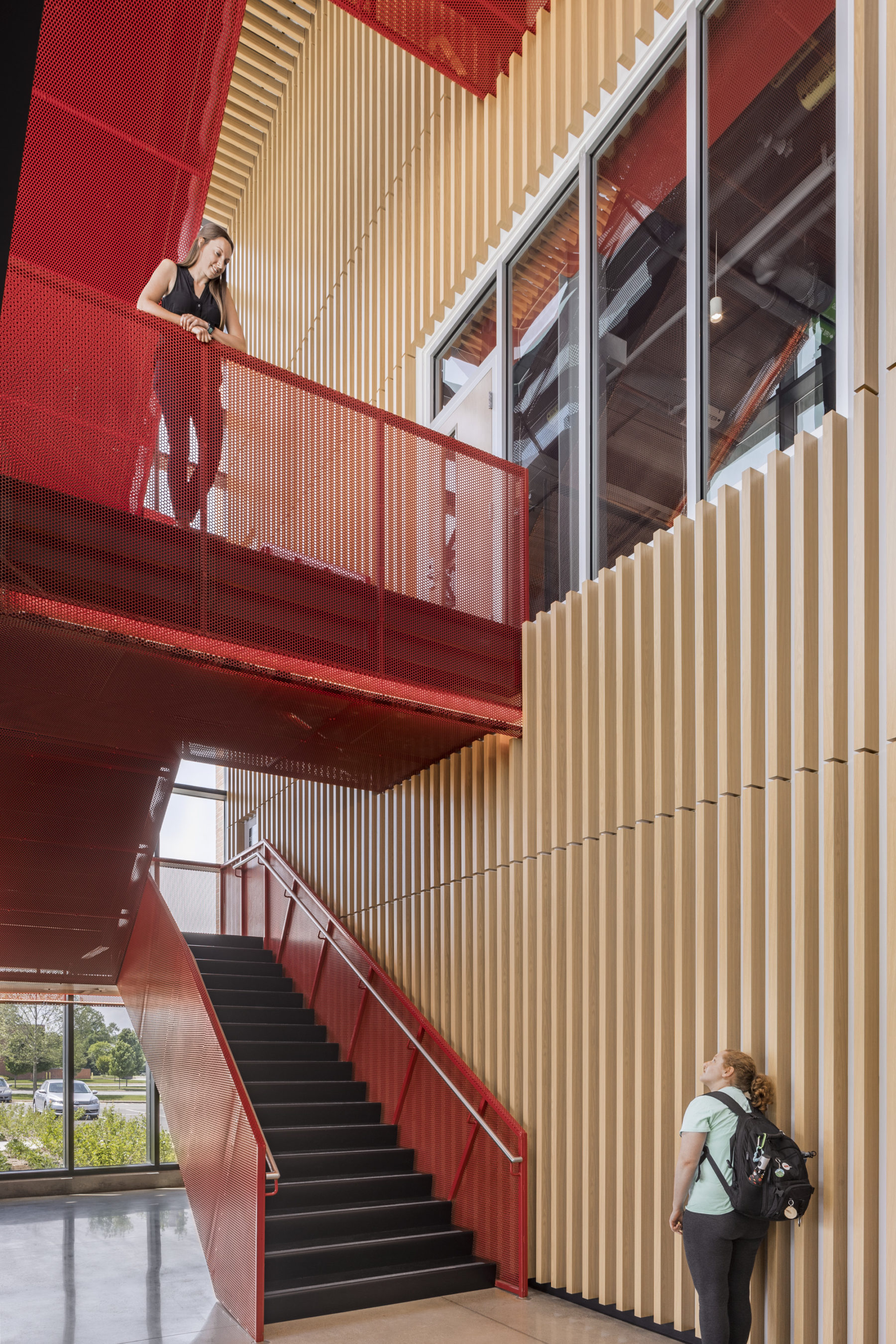 Lab Planning
The lab planning approach began by quantifying the variety of research teams and their required footprints. Often the footprints could be reduced when equipment and space is shared. The final space programming for researchers includes wet lab space, shared lab support space, and office and meeting areas for the teams.