A master plan that re-casts 7.7 million square feet of development, creating a diverse, mixed-use environment with pedestrian space and connectivity to Boston's thriving Seaport
Seaport Square Master Plan
Boston's Seaport is one of the fastest developing areas of Boston. While its rapid transformation from industrial warehouses and parking lots to premier innovation district has certainly drawn new residents and businesses to the area in impressive numbers, many Bostonians have called for future development to create a more active, human-scaled public realm.
The 23-acre Seaport Square project was originally conceived of a decade ago. In assuming stewardship of the remaining 13 acres of undeveloped blocks, WS Development sees the opportunity and the responsibility to elevate the neighborhood to standing among those of other world-class cities—by cultivating activity, vitality, and a strong neighborhood identity. As a passionate advocate for urban design as a critical lever in vibrant long-term city development, Sasaki is proud to be a part of the team of planning and design experts engaged by WS Development. Sasaki joins James Corner Field Operations and NADAAA, in creating a transformative new vision for the remaining parcels at Seaport Square and the District as a whole.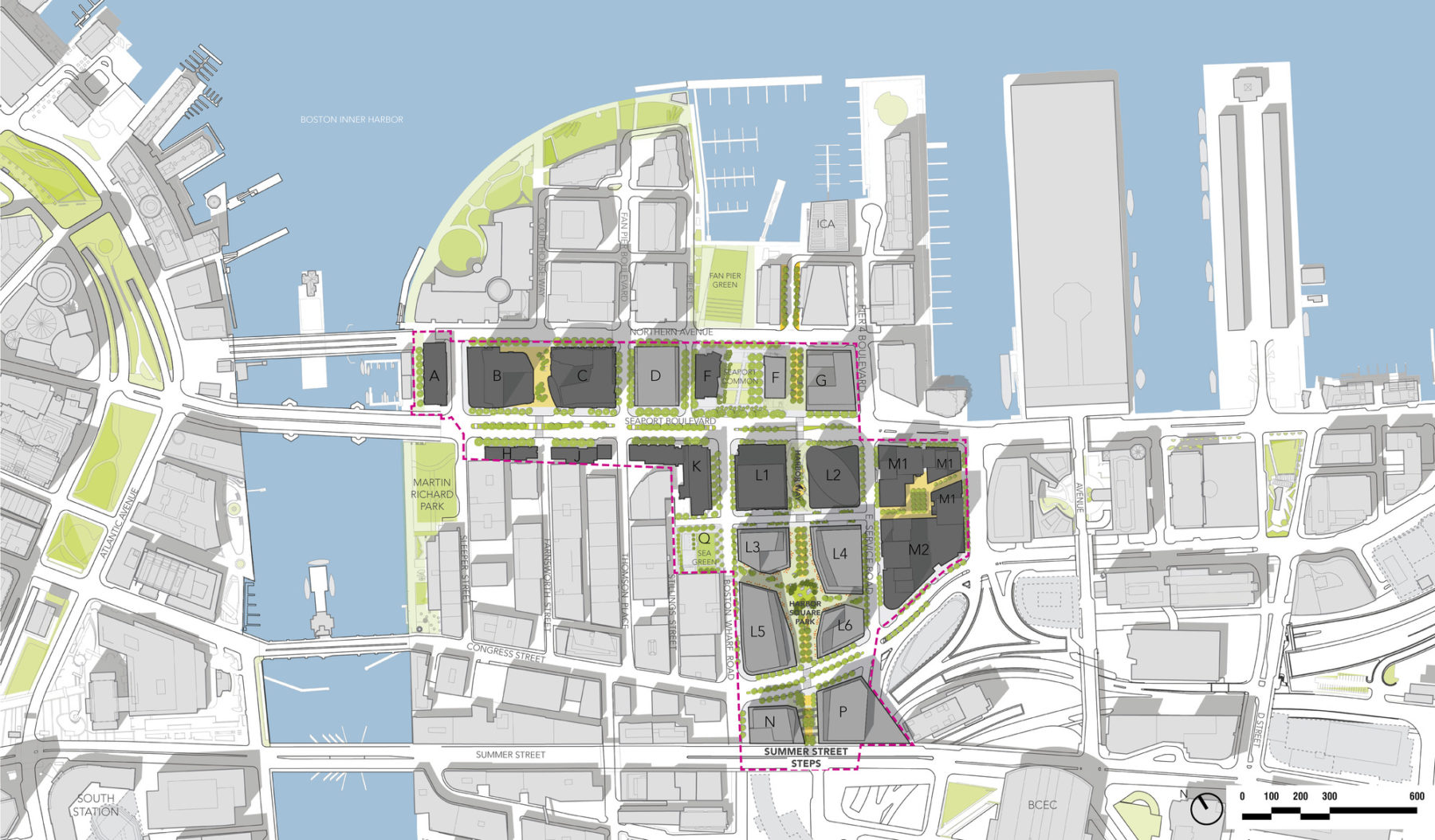 The re-envisioned master plan comprises 7.7 million square feet of development and brings a diverse mix of uses, pedestrian-oriented public space, and greater coherence and connectivity to the Seaport. An expansive public realm program weaves together a unique fabric of residences, offices, shops, restaurants, civic uses, and hotels. The district's building massing unfolds at Harbor Square, right at the heart of the Seaport, to create a landmark "urban room" and a 21st-century neighborhood experience.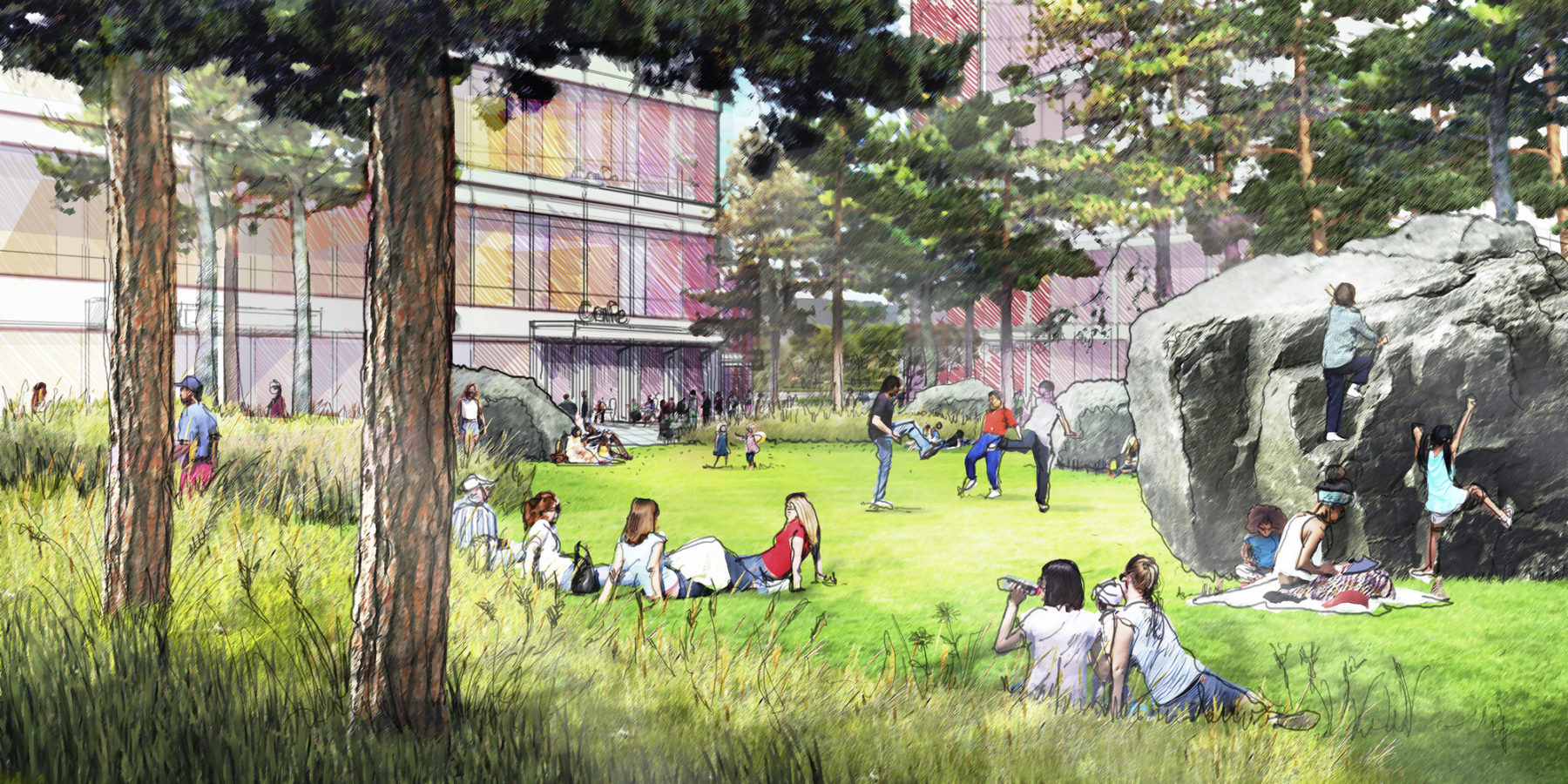 Strategically located near South Station, the MBTA Silver Line, and thoroughfares I-90 and I-93, the master plan is designed to encourage walkability and alternative mobility options with 39% of the total project area being exclusively devoted to pedestrian-only open space. Aiming to fill the existing urban void and link together separate clusters of diverse activity and urban fabric, the master plan establishes a series of connections between the Financial District, the waterfront area, the Fort Point Channel Landmark District and Fan Pier. A tree-lined pedestrian path, Harbor Way, punctuated by plazas and amenity spaces serves as the district's cultural corridor and north-south connector between the Institute of Contemporary Art (ICA) and the Boston Convention and Exhibition Center (BCEC).