基督科学教会中心景观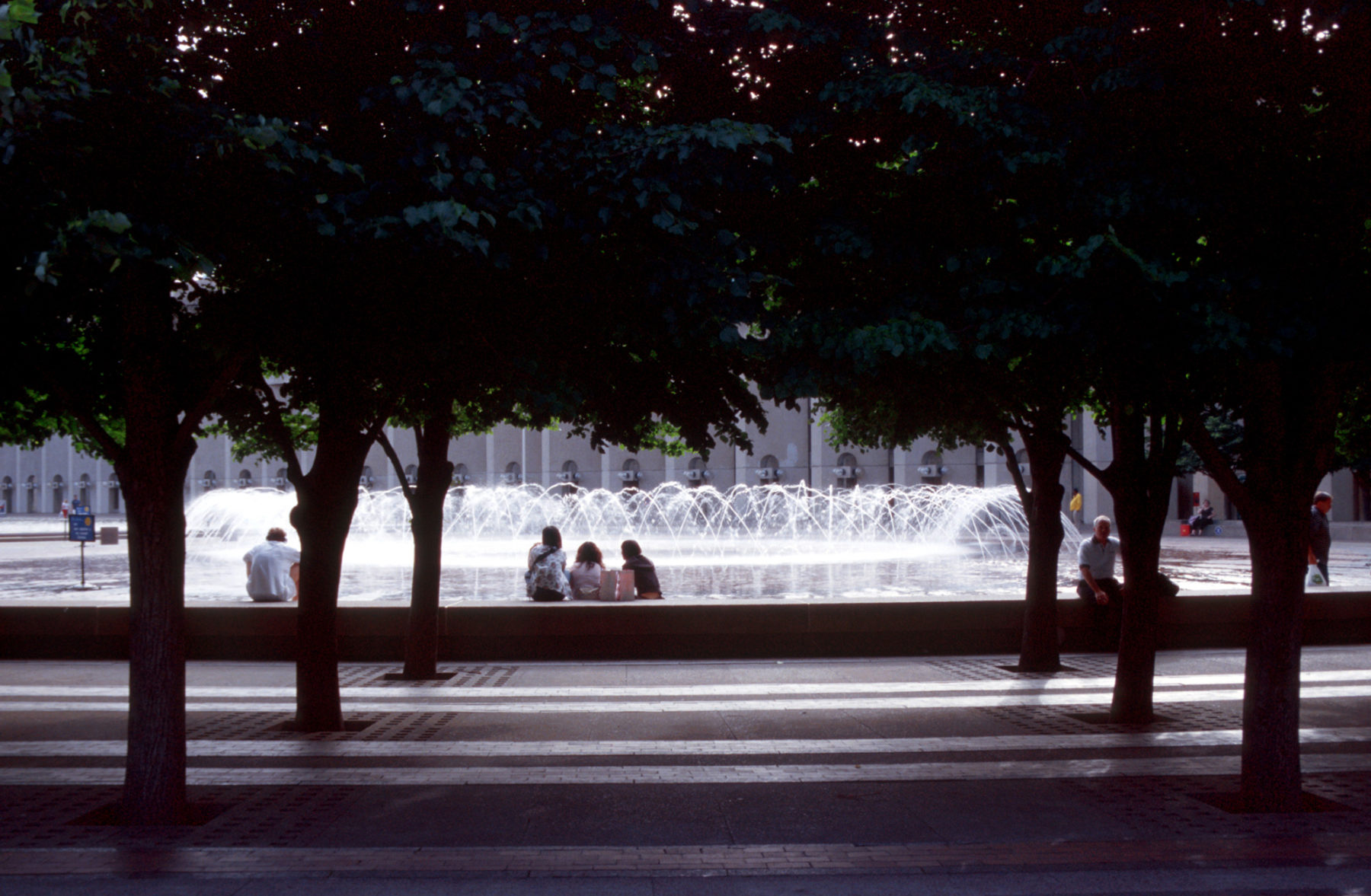 In the late 1960's, Sasaki collaborated with Araldo Cossutta and I.M. Pei & Partners to create a spacious plaza in the heart of downtown Boston. The first modernist landscape designated as a Boston landmark, the Christian Science Center melds brutalist and classical design.
Located in Boston's historic Back Bay area and serving as the headquarters for the First Church of Christ, Scientist, the plaza includes the Mother Church and domed Extension, the Sunday School and Conference Center, a 28-story administration building, a publishing house, and the Colonnade Building all centered around a 675-foot reflecting pool. Built by the Church to meet its expanding needs, the Christian Science Center consolidated the various administrative and technical functions of the Church's worldwide activities.
As landscape architects for the new Center's nine acres of open space, Sasaki preserved substantial plant material from the former Church Park for reuse. Twenty-seven full-grown American lindens were replanted alongside the publishing house to create a link between Massachusetts Avenue and the new reflecting pool. New lindens were planted in formal patterns throughout the plaza area to border the Center and enhance the connection between the administration building and Sunday School. Special attention was given to colorful seasonal plantings, with particular awareness of the Church's annual meeting in the spring.
The 675-foot long reflective pool bordered by an arching grove of linden trees and a rounded fountain greets visitors at the Christian Science Plaza. Four decades later, the plaza remains Boston's largest publicly-accessible open space that's privately owned, home to a variety of cultural events and year-long public programming. 
"In the beautiful light [one can admire] the elemental qualities of the design: timeless, dignified, civic, welcoming, celebratory; a classic place in the heart of Back Bay."
Dennis Pieprz, Sasaki Principal