Zhangjiabang Park
Zhangjiabang is the first of Shanghai's eight planned "green wedges", and will become the city's largest public park. A catalyst for ecological and urban renewal, the park creates an unprecedented amount of wetland and woodland habitat that redefines the natural environment in a city whose residents have increasingly fewer opportunities to experience nature.
Focusing on the existing canal and its tributaries, the landscape strategy improves water quality and rebuilds the biodiversity of the region's aquatic ecosystems. Air quality and thermal comfort are also enhanced through careful spatial configurations utilizing landform, planting strategies, waterbodies, and prevailing winds to create microclimates that contrast Shanghai's stifling urban heat island. Adjacent development is also integrated, reconnecting the urban fabric on either side of the park. New transit lines that link Zhangjiabang to downtown Shanghai establish urban entrances to the park that provide an opportunity for mixed-use destinations influenced by their adjacency to the park.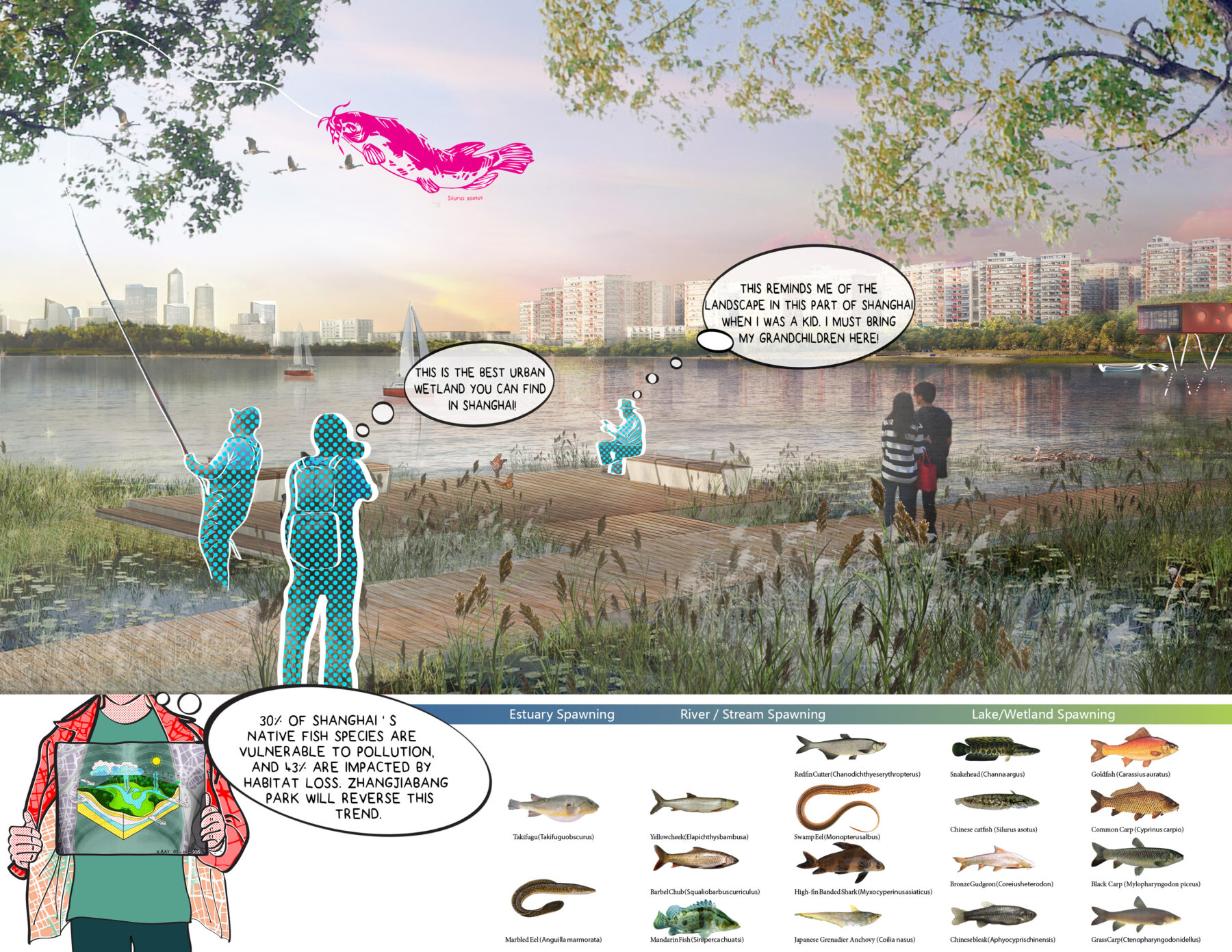 This screen capture is a spatial programming visualization designed by Sasaki. Click here to read more about our Data and Design Tools.