A grand new thoroughfare to improve accessibility and connection on a hilly, historic campus
Syracuse University Einhorn Family Walk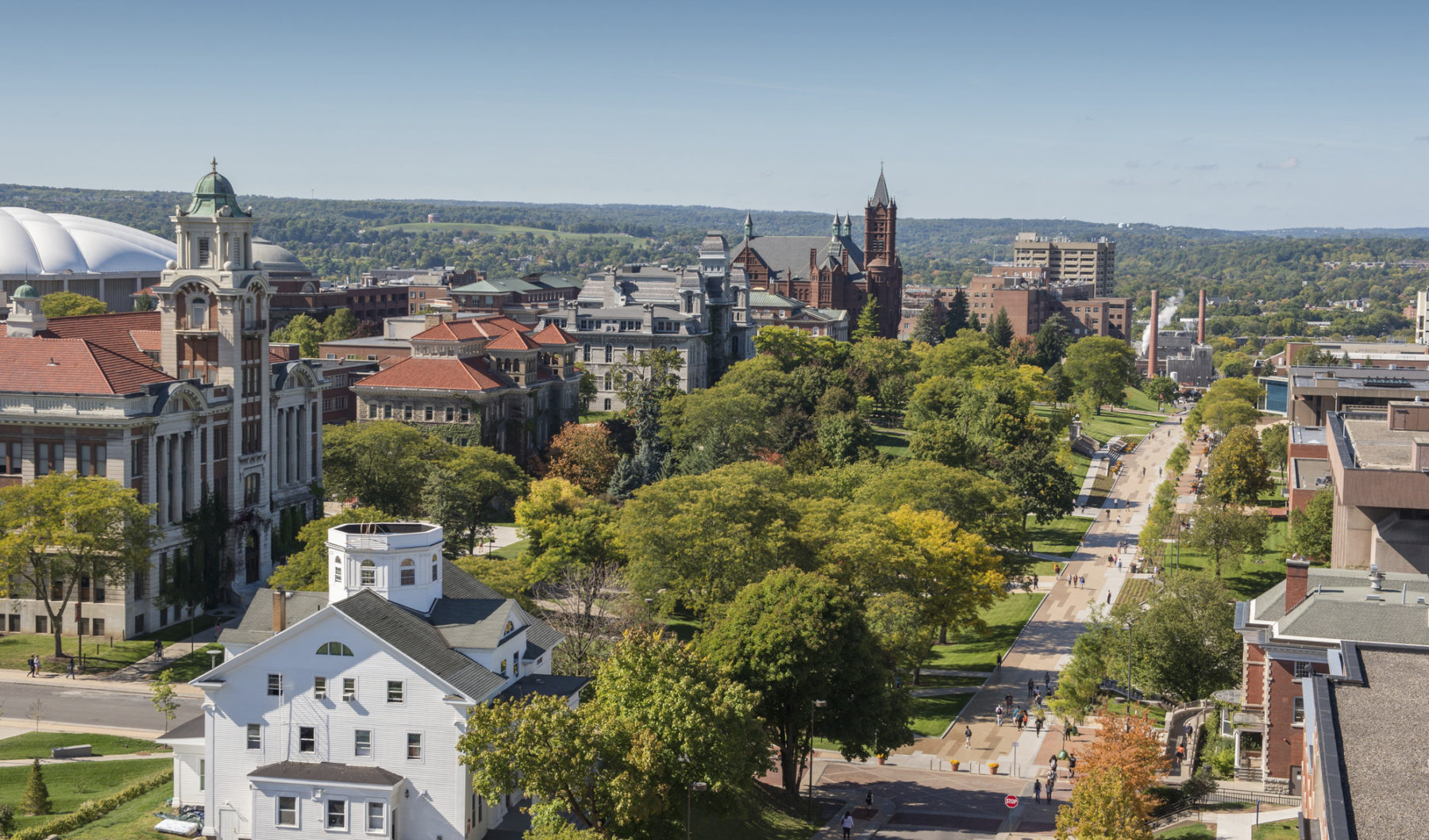 Envisioned as part of Sasaki's Campus Framework Plan for the campus, the Einhorn Family Walk (previously referred to as the University Place Promenade) is the first of three promenades to be built. Replacing what had previously been a car-dominated street, the Walk connects the university's historic Old Row with the New Row, a line of newer student services buildings, through a dynamic and vibrant public space.
The redesign of the roadway includes introduction of a unique paving pattern using the standard campus brick palette, custom benches, street tree planting, LED lighting optimized for safety and comfort, and a grading strategy that maximizes accessibility on a steep part of the campus. Six auxiliary terraces, conceived of as outdoor 'rooms,' are located at key points along the path, allowing students to sit, study, or take a moment to appreciate views of the Old Row.
The idea behind the Einhorn Family Walk aligns closely with the spirit of the oldest and most beloved spaces on Syracuse's campus. Civic spaces—both old and new—bring people together in a shared experience of space. Since it opened, the Walk has become a popular gathering place for student groups hosting events, students and professors chatting after class, and long lunches.