A master plan that prioritizes sustainability, resilience, and cultural identity along a historic waterfront
Eastern Institute of Technology Campus Master Plan – International Competition
For two millennia, waterways and canals have served as the lifeblood for the region of Ningbo, China, providing not only essential transportation and commerce but also shaping daily life and urban landscapes. Drawing inspiration from the city's rich cultural heritage and its enduring relationship with water, Sasaki's master plan for the Eastern Institute of Technology's campus incorporates an intricate waterway system to create a multifaceted waterfront living-learning environment.
In 2022, the international design competition for the newly established, research-oriented Eastern Institution of Technology (EIT) called for innovative designs to integrate global perspectives and a compelling local narrative. Sasaki envisioned a master plan that incorporates 21st-century pedagogy, transit, and environmental amenities to create a truly unique learning environment that prioritizes sustainability, resilience, collaboration, and cultural pride.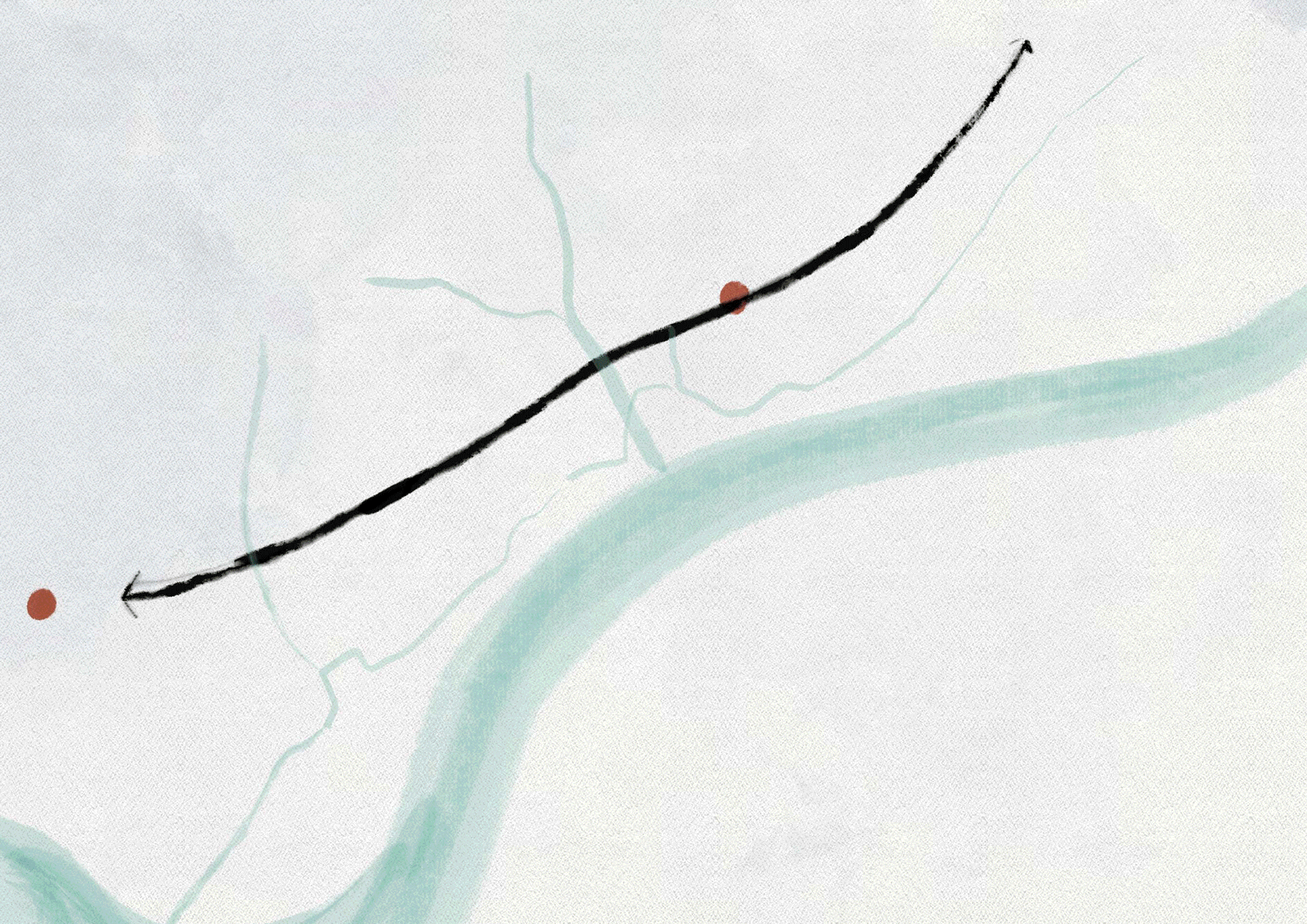 The design considers the long-term success of the campus by accommodating future expansion and evolving priorities. The master plan promotes the institution as a productive research platform that fosters interdisciplinary collaboration, and introduces opportunities for students, faculty, and professionals to engage with the booming R&D industries in the region.
Restoring and optimizing a historic waterway
The plan strives to restore a degraded regional hydrology and proposes a new waterway system throughout the site, drawing inspiration from Ningbo's cultural connection to water to create a unique campus experience. The meandering pathways and various water features on the campus offer an array of waterfront experiences while providing critical ecosystem services, such as stormwater management and contiguous wetland habitat for wildlife. A new central quad anchors the campus gateway and presents a visual connection to the city's growing skyline, the Yong River, and surrounding mountains.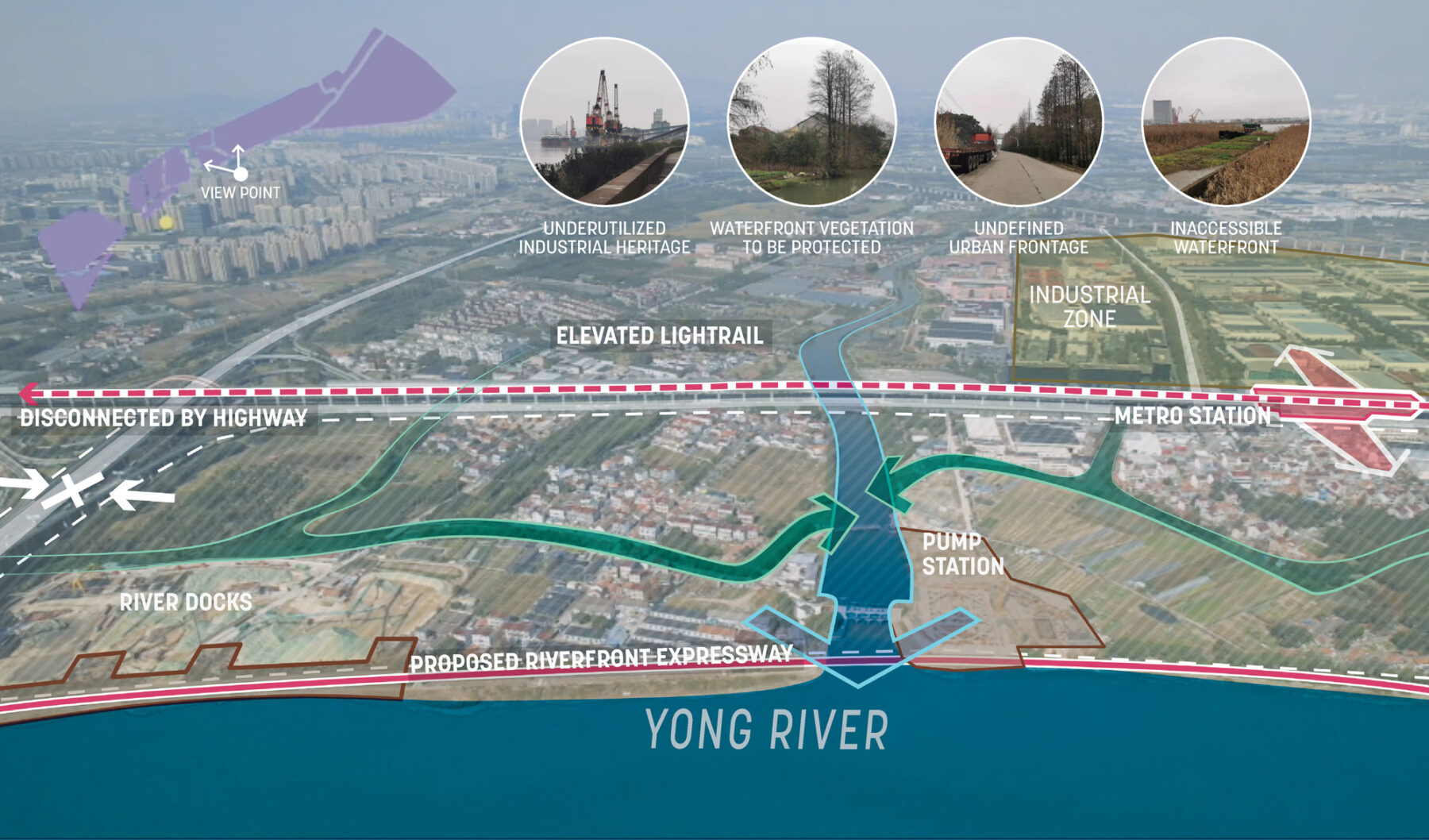 A living-learning environment that embraces sustainability and long-term resilience 
The rigorous design process actively engaged the stakeholders and school leadership to identify key challenges that need to be addressed to create a sustainable and engaging learning environment. Considering the region's substantial annual precipitation and long rainy season, the campus plan is set to handle the long-term challenges of climate change, especially the increasing risk of inundation and extreme storm surges. The design incorporates green roofs, rain gardens, and uninterrupted hydrology to manage stormwater and create ecological amenities.
Fostering an environment of health and wellness
One of the primary challenges faced by the campus is its linear site constrained by the surrounding urban infrastructure and posing physical barriers to connections and collaboration. In response, the master plan introduces the EIT Walk, a campus-wide pedestrian promenade that connects most academic programs, campus amenities, student center, and major recreational spaces.
The meandering pathways and courtyards along the EIT Walk intersect with the waterways, creating a series of social nodes that encourage students and faculty to walk, bike, or take campus transit– establishing a hierarchy of pedestrian connections.