A public-private partnership enables a new 32-acre park to reconnect downtown Cincinnati to the Ohio River
Cincinnati John G. and Phyllis W. Smale Riverfront Park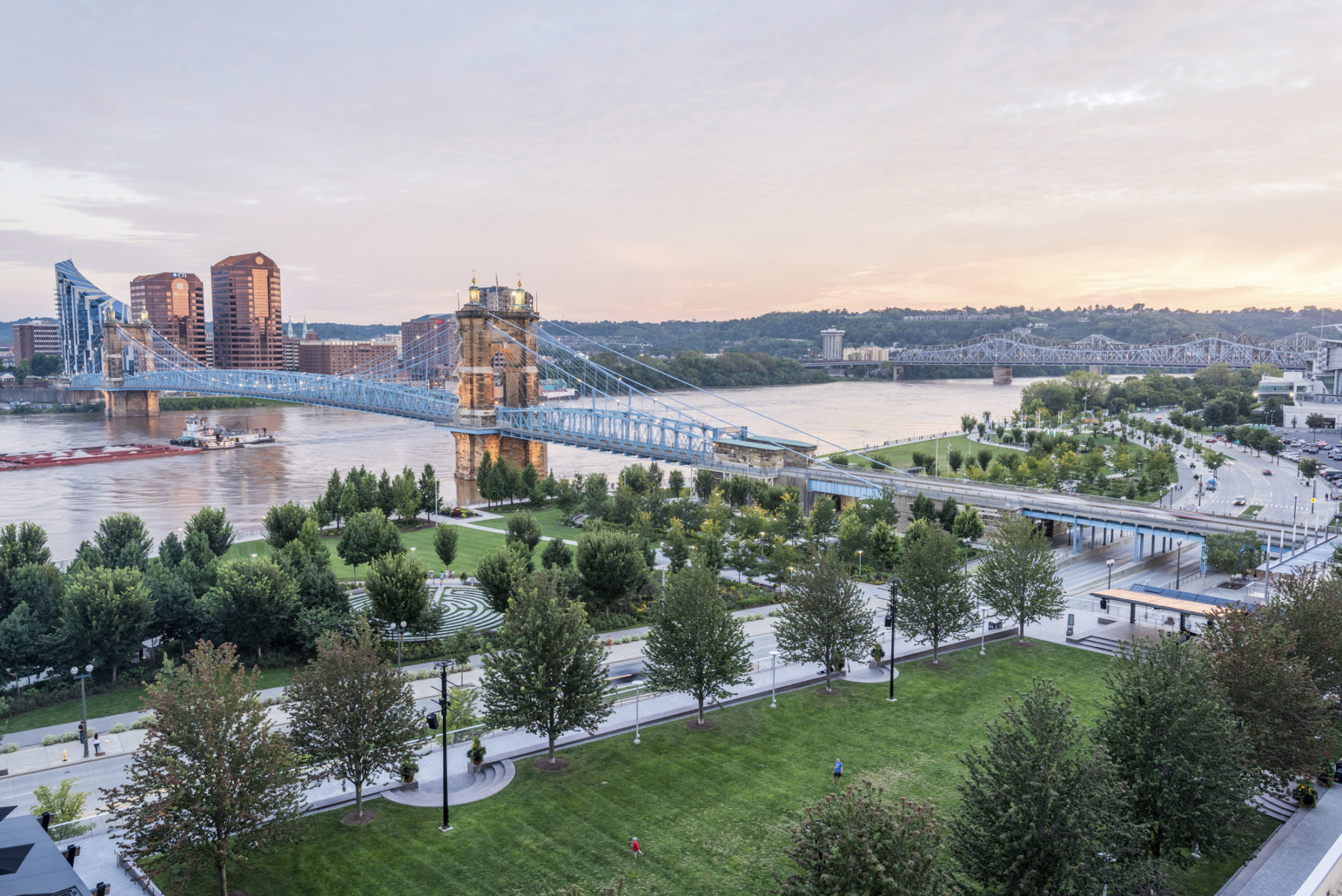 The John G. and Phyllis W. Smale Riverfront Park is a 32-acre park along the banks of the Ohio River in downtown Cincinnati. The largest in a series of public parks along the high banks of the river, the park is framed by great city landmarks including the Roebling Bridge, the National Underground Railroad Freedom Center, the Paul Brown Stadium, and the Great American Ball Park. With implementation currently underway, the riverfront park completes a necklace of open spaces on the river, links statewide recreation trail and bike systems, and reconnects the heart of downtown Cincinnati to the great Ohio River. Sasaki's design for the park creates an appropriate setting for the Roebling Bridge—a historically significant architectural icon—along with areas for large gatherings, passive recreation, and programmed events.
The park acts as a setting and catalyst for civic activities and entertainment venues and is supported by partnerships with private and public funds. Typical park events range from small picnic-like activities to larger pre- and post-game activities for the Bengals and Reds, concerts, and Tall Stacks—a music, arts, and heritage festival which brings 350,000 visitors to the downtown. The park includes several interactive water features, a performance stage, a sculpture play area, a pavilion, bench swings, water gardens, and Cinergy Trace, a 1000-foot-long riverfront promenade. Public landings and seasonal docking and wharves service the public and commercial cruise boat traffic. Park amenities are enhanced by a series of sustainable strategies, including an integrated bicycle center, support, and locker room facility and a restaurant pavilion supported by a geothermal heating and cooling system.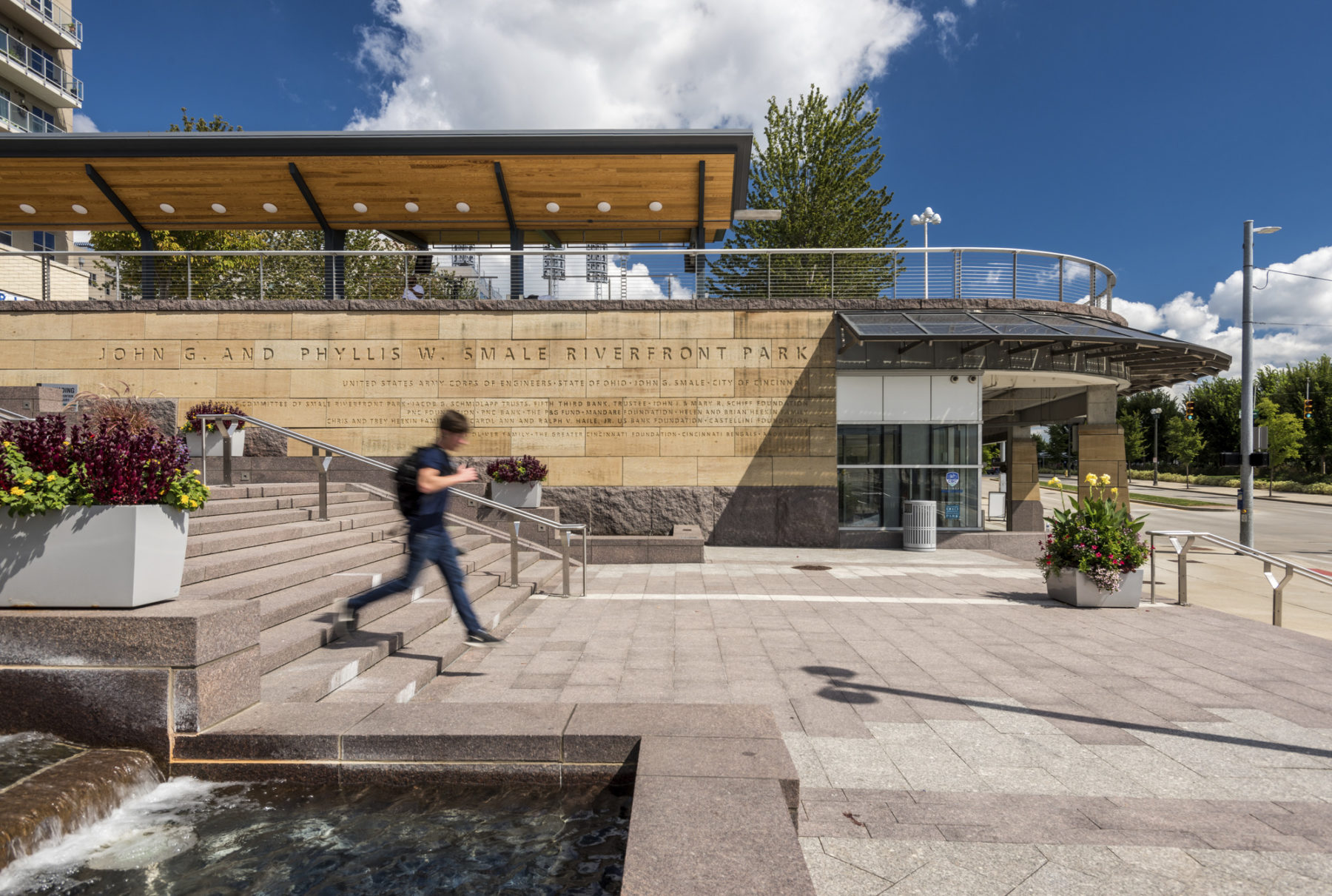 In the surrounding waterfront district, a six-block, mixed-use development is planned that will bring roughly 400 residential units and office and commercial activities to the area.