The renewal of an historic property celebrates a vibrant horticultural tradition and enhances the visitor experience
Cantigny Park Garden and Landscape Improvements
Cantigny Park is a 140-acre park located in Wheaton, Illinois.  In 2016, Cantigny initiated a five-year revitalization effort to enhance almost every area of the park. Sasaki is leading the park's redesign, creating a public garden destination that honors its historic legacy and celebrates a rich horticultural practice.
Cantigny was the summer home of Joseph Medill, founder of the Chicago Tribune, and later the home of his grandson Robert R. McCormick, editor and publisher of the Tribune during the 1920s through 1940s. When McCormick died in 1955, his will established the Robert R. McCormick Charitable Trust and designated Cantigny as a park for public education and recreation. The park opened in 1958, and today, it welcomes more than 300,000 visitors each year. Cantigny is part of the Robert R. McCormick Foundation and is home to the Robert R. McCormick House Museum, the First Division Museum, extensive gardens, and Cantigny Golf.
In 2018, after three years of planning and design, the park opened more than 20 acres of new and renovated gardens and landscapes, representing the most significant renewal of the property since the gardens were designed in the 1960s and 70s. The work included:
New arrival facilities, including the Arrival Pavilion, renovations to the existing Visitors Center, and a grand civic-scale Colonnade composed of multiple species of native oaks spanning over 1,200 feet
A redefined and upgraded pedestrian path system providing universal access and new shuttle and service paths
The Rose Garden
The Perennial Border, featuring native Illinois grasses and wildflowers
Renovated Upper and Lower Display Gardens, including the White Garden, Pollinator Garden, native prairie grass displays, and colorful annual display beds
The Pond Garden
Constructed wetland natural areas, as part of a comprehensive property stormwater management strategy
Expanded picnic facilities
The Red Oak Farm children's play area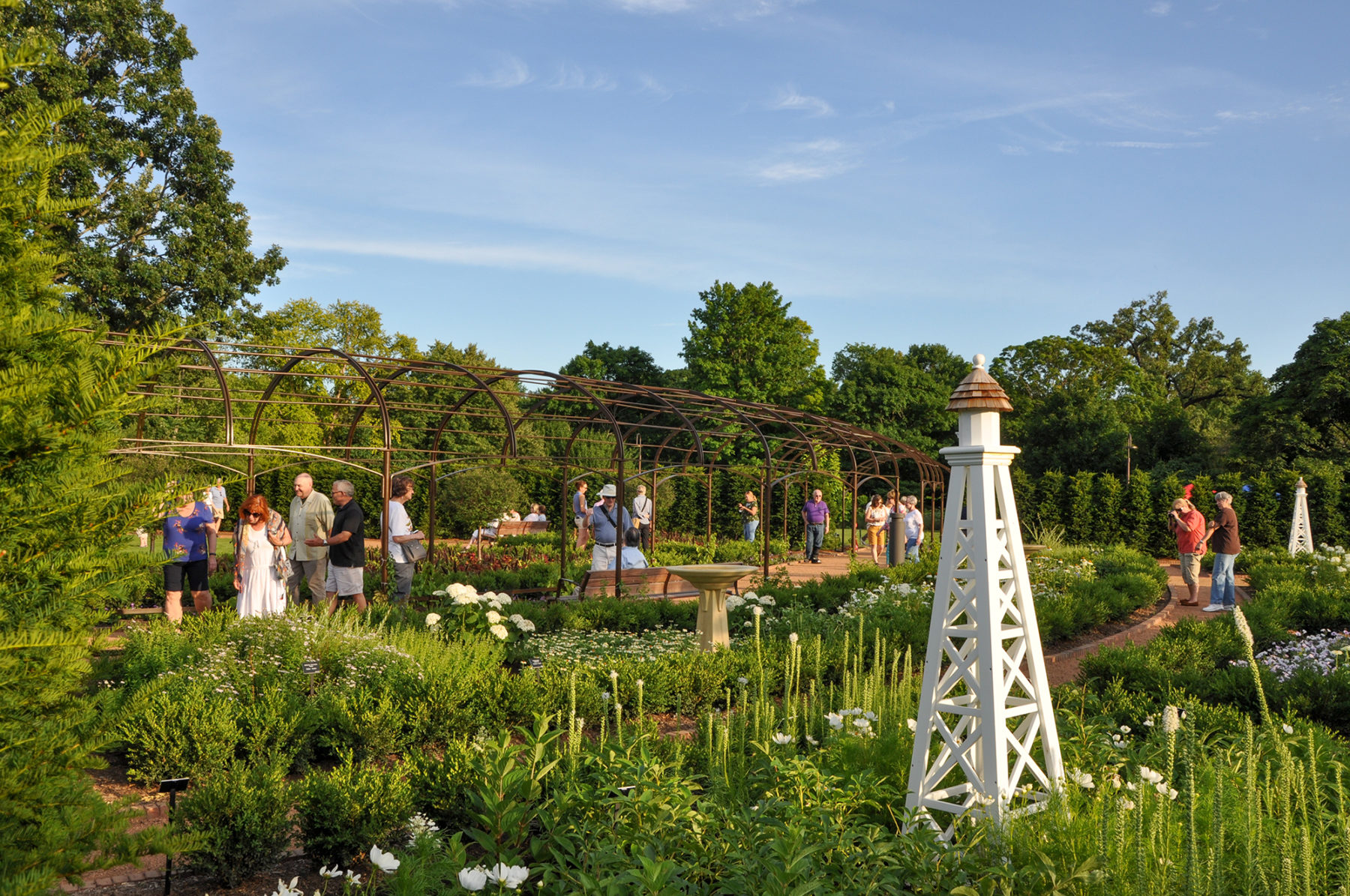 Phase 2, which includes the rehabilitation and expansion of many of the core gardens between the park's Visitors Center and Education Center, is currently under construction and will be completed in the summer of 2020. Cantigny is now planning for Phase 3 garden and landscape improvements and the renovation of McCormick House, to be completed in spring 2022.