Four Sasaki Projects Recognized by the 2022 SCUP Awards
Sasaki is proud to announce that the Society for College and University Planning (SCUP) has honored four Sasaki projects with 2022 Excellence Awards. The University of Kentucky Diversity, Equity, and Inclusion Facilities and Spaces Plan received the Jury's Choice Award for Outstanding Achievement in Integrated Planning and Design, Sacramento State Placer Center Master Plan received an Honor Award for Excellence in Planning for a New Campus, and the University of California Berkeley Campus Master Plan and LRDP and the University of Colorado Boulder 2021 Master Plan each received Merit Awards for Excellence in Planning for an Existing Campus.
The SCUP Excellence Award honors achievement in strategic, integrated planning that results in exemplary buildings and grounds, institutional success, and careers that inspire. This year the jury selected one Jury's Choice, three Honor, seven Merit, ten Honorable Mention, and two Special Citation entries to award this year. Winning entries are viewable on SCUP's website, and profiled in the June edition of Learning By Design magazine. Congratulations to the Sasaki teams and the rest of this year's winners!
Read on for more information about each Sasaki project that was honored.
University of Kentucky Diversity, Equity, and Inclusion Facilities and Spaces Plan
The University of Kentucky Diversity, Equity, Inclusion Facilities and Spaces Plan provides the first dedicated campus plan focused on an inclusive model for the university and its physical transformation over the next twenty years. The plan is guided by the goals of the university's strategic plan and a comprehensive DEI Implementation Plan, which are intended to position UK as a public land-grant institution that seeks to dismantle institutional oppression.
With the aspiration of being a university where all members of the campus community can thrive, this effort was rooted in an intersectional approach focused on the insights and lived experiences of people with underrepresented identities who are more likely to face barriers to inclusion.
The plan identifies how the physical campus can: 1) acknowledge campus history; 2) celebrate the diversity of underrepresented identity groups; 3) foster an environment of inclusion with affirmative space; 4) increase access; and 5) improve learning outcomes and enhance cultural competency.
The recommendations in the plan, which respond directly to the campus community input and analysis findings, are centered around "big ideas" that are grounded in the unique historic and cultural context of the 918-acre campus in Lexington. Each big idea hones in on a particular element of the built environment, such as increasing multicultural space, incorporating universal design, and extending inclusive infrastructure to meet community members' basic needs.Collectively, the big ideas are a set of multi-scaled strategies envisioned to create a more equitable and inclusive campus environment.
Sacramento State Placer Center Master Plan
The Sacramento State Placer Center Master Plan establishes a vision for Placer Center, a future anchor institution that serves Placer Ranch, Placer County, the broader region, and beyond, expanding access to four-year degrees and two-plus-two year programs. The 301-acre site is predominantly grasslands with ephemeral streams, and is designed to be a comprehensive off campus center that is sustainable, visionary, and implementable, with the potential to grow into an independent CSU campus in the long term. With higher education partners at Sierra College, with the County, and outside industry, Placer Center exemplifies a new model of education, innovation, and community engagement for higher education. The plan responds to the economic, demographic, and environmental contexts of the region and embraces the following five goals–support academic and student success; realize diversity, inclusion, and access; anchor Placer Center in partnerships; promote community building and placemaking; and be a model for resilience and sustainability.
University of California Berkeley Campus Master Plan and LRDP
UC Berkeley is a mature campus located within an urban setting and is bordered by residential and commercial neighborhoods to the north, west, and south, with steep topography to the east. Few sites—other than redevelopment opportunities—are available for development on the Campus Park. The Campus Master Plan seeks to reconcile past development patterns with present physical constraints and future space needs.
The plan relies upon both new construction and renovation to meet academic, campus life, residential, and campus support space needs. Proposed development is generally situated along the edge of the Campus Park, balancing the open space and lower-scale structures associated with the historic ensemble of buildings, referred to as the Classical Core. The plan prioritizes academic functions within the Campus Park with housing in close proximity, expands campus life spaces to create a welcoming environment, preserves and enhances the network of open spaces, and pedestrianizes the Campus Park.
The plan addresses a wide range of topics, including academic life, housing and campus life, landscape, athletics and recreation, mobility, accessibility, seismic needs, historic resources, signage and wayfinding, sustainability and resilience, deferred maintenance, and infrastructure.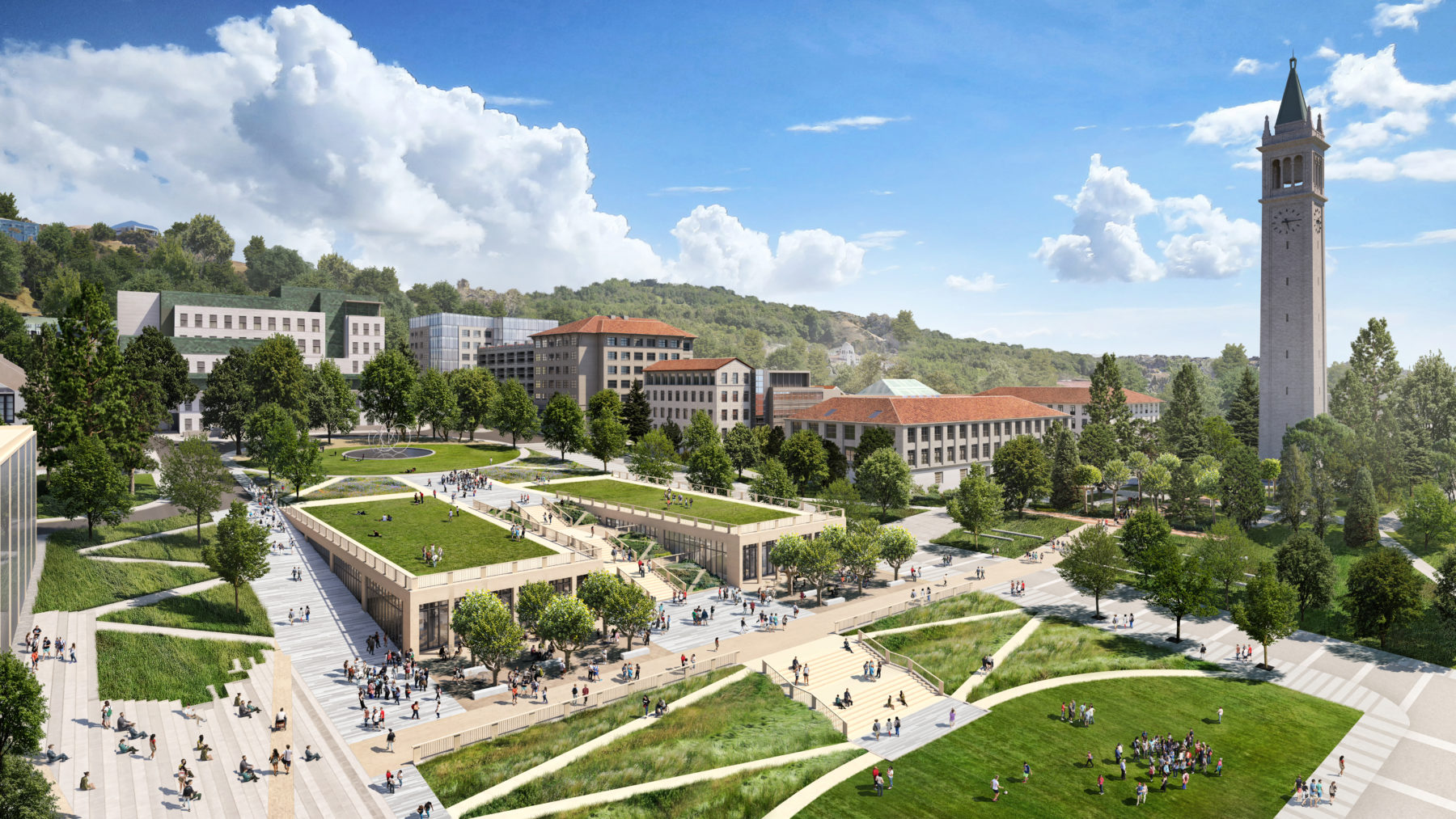 University of Colorado Boulder 2021 Master Plan
The CU Boulder Campus Master Plan provides a roadmap to guide the institution's growth across its four campuses: Main Campus, North Boulder Creek, East Campus, and Williams Village. The university's Strategic Plan articulates a vision for the university to be a leader in addressing the humanitarian, social and technological challenges of the 21st century. Accordingly, the Campus Master Plan touches the full spectrum of university activity: academics and research, residential life, wellness, open space, mobility, infrastructure, and sustainability. In addition to the Strategic Plan, the plan integrates with various planning initiatives that preceded and informed it, including the Housing Master Plan, the Transportation Master Plan, and the Energy Master Plan.